Puerto Rico Lottery Numbers and Results
Looking for Puerto Rico Lottery Numbers and Results?  The Loteria Tradicional de Puerto Rico launched in 1934, making it the oldest modern lottery in the United States. Click here to see the latest Puerto Rico lottery numbers and results.
Today, the lottery offers five state games, plus the opportunity to enter multi-state Powerball draws. The games Loto Cash and Revanchax2 are linked—to play Revanchax2, you need to play Loto Cash. If you don't win the Loto Cash, you could still win a prize with Revanchax2.
Puerto Rico Lottery proceeds are contributed to the central government, which uses funds to benefit programs supporting education, senior citizens, housing, and other causes.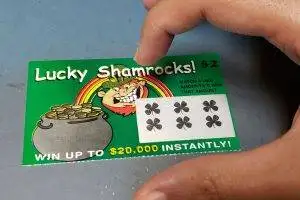 Our funny fake lottery tickets are realistic looking with guaranteed jackpots!
You will receive a set of 10 fake winning lottery tickets

What lottery games can I play in Puerto Rico?
Puerto Rico offers instant win games and several draw games, including Powerball, Loto Cash, Revanchax2, Pega 2, Pega 3, and Pega 4.
Where do Puerto Rico Lottery funds go?
Lottery proceeds go toward Puerto Rico's general fund and help support several programs, including education, environment, healthcare, and well-being initiatives.
Can I remain anonymous if I win a lottery prize?
The identity of lottery winners in Puerto Rico is protected by law, including Powerball winners.
How old do I have to be to play the Puerto Rico Lottery?
You must be 18 or older to purchase and redeem lottery tickets.
How long do I have to collect my winnings?
You have 180 days from the date of the draw to claim your winnings.
Are Puerto Rico Lottery winnings taxable?
In Puerto Rico, prizes from lottery wins are exempt from income taxes. However, all lottery winnings are subject to a special tax that ranges from 5% to 20% of the prize.
Can I buy lottery tickets in advance?
Yes, you can purchase lottery tickets for multiple consecutive draws up to three months in advance.
What happens if my ticket is lost, damaged, or stolen?
The Puerto Rico Lottery is not responsible for damaged, lost, or stolen tickets. Keep tickets safe. Signing your ticket helps prove you own it in case you lose it.
Can I purchase tickets over the phone, online, or by mail?
No, you can only purchase lottery tickets from authorized lottery retailers in Puerto Rico.
Claiming Prizes
Here's the process for claiming Puerto Rico Lottery prizes.
Claims made at the Puerto Rico Lottery Headquarters require an appointment. Call (787) 250-8150 to schedule your appointment.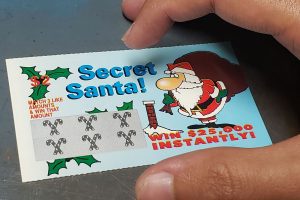 These guaranteed winning scratch off lotto tickets will have everyone laughing!

LOTTERY GAMES BY STATE
Alabama – Arizona – Arkansas – California – Colorado – Connecticut – Delaware – Florida – Georgia – Idaho – Illinois – Indiana – Iowa – Kansas – Kentucky – Louisiana – Maine – Maryland – Massachusetts – Michigan – Minnesota – Mississippi – Missouri – Montana – Nebraska – New Hampshire – New Jersey – New Mexico – New York – North Carolina – North Dakota – Ohio – Oklahoma – Oregon – Pennsylvania – Rhode Island – South Carolina – South Dakota – Tennessee – Texas – Vermont – Virginia – Washington – West Virginia – Wisconsin – Wyoming
MULTI-STATE LOTTERY GAMES
Powerball – Mega Millions – Lucky for Life – Cash4Life – Gimme 5 – Lotto America – 2by2 – Tri-State Megabucks
Order Now – Lottery Numbers – Coupon Code – FAQ – Contact Us